Open Evening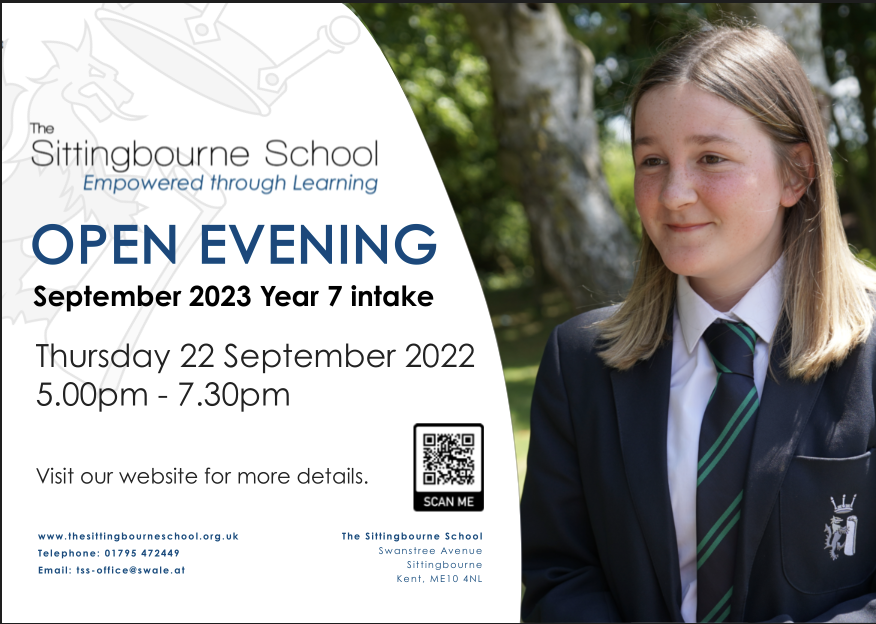 We are delighted to offer you the opportunity to tour the school, ask any questions and hear from students and staff what The Sittingbourne School could offer you.
Our Headteacher, Mr Smith, will make three speeches throughout the evening so you do not feel rushed and can fully take everything in.
These will be at
5.10pm
6.00pm
7.10pm
We look forward to seeing you.
Virtual Map
Click on each of the glowing circles to explore each department and see our school.