Duke of Edinburgh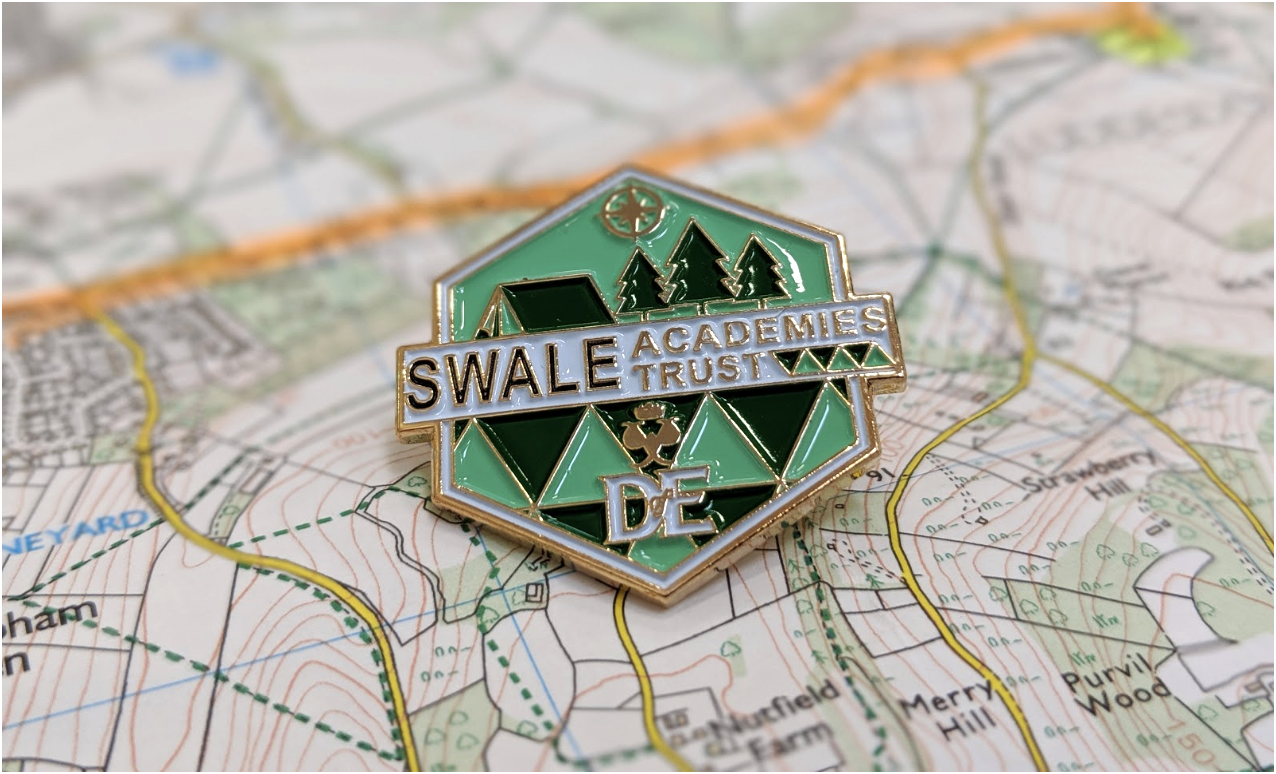 The Sittingbourne School offers Year 9 and 10 students a chance to participate in The Duke of Edinburgh's Award. The DofE programme has been successful in enhancing school learning and achievement, securing personal and social development and encouraging good citizenship. The Award is recognised internationally and is well regarded by Higher Education establishments and employers.
The Duke of Edinburgh's Award gives opportunities for personal development and achievement through community and social involvement, adventure, and the discovery of new talents and interests. The programme is modular and has three Award levels. Each level consists of four sections which prove commitment, fitness, tolerance of others and teamwork. You will recognise all of these qualities as those held in high esteem in our society.
| AWARD | COMMITMENT |
| --- | --- |
| Bronze | A minimum commitment of 6 months (aimed at Years 9 and 10) |
| Silver | A minimum commitment of 12 months (aimed at students in Years 11 and 12). |
SECTION 1 : VOLUNTEERING – To encourage service to others. This requires that young people show a commitment to helping others, either by learning about a community service by attending an organised course, or providing service to other people in need. This should be carried out for a minimum of 3 months. Some examples are Young Leaders at Scouts / Guides or Cadets, helping run school clubs and fund-raising.
SECTION 2 : SKILLS – To encourage discovery and development of personal interests and social and practical skills. This requires young people to commit to a hobby or skill for a minimum of 3 months. Hobbies that are already being followed can count eg : playing a musical instrument, or there are over 200 suggested skills recommended by the scheme.
SECTION 3 : PHYSICAL RECREATION – To encourage participation and improvement in performance. Young people must undertake a minimum of 3 months participation in a physical activity. Most sporting activities will count towards this section as does dance and horse-riding.
In addition, for Bronze an extra 3 months commitment must be added to any one of these three sections and for Silver students need to complete two sections and 6 months and one at 3 months. For Silver direct entrants students must complete one section at 12 months, one section at 6 months and one section at 3 months. This allows for as much individual flexibility as possible.
SECTION 4 : EXPEDITIONS – To encourage a spirit of adventure and discovery under remote supervision. In teams of between 4-7, young people are trained in camping and navigation skills under the supervision of qualified leaders. They must then complete a supervised practice journey in unfamiliar surroundings comprising approximately 15 miles walking over two days with an overnight camp. They will then be required to complete a similar assessed journey, reporting at checkpoints throughout. A qualified Assessor monitors their progress and assesses the group performance. The expedition normally take place in June.
DofE Mental Health and Wellbeing
Dates for your Diary
DofE Team at The Sittingbourne School
Mr Webb - Senior Assessor
Miss Dootson - Manager
Mr Harvey - Supervising Lead
Mrs Jarvis - Administrator
Any questions please email niomi.jarvis@swale.at