CAREERS - Kent Business School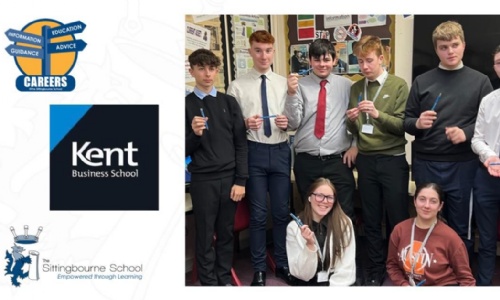 Careers insight from Kent Business School
Year 12 students, studying BTEC National Diploma in Business, had a talk from Brendan Hammond the Kent Business Schools Outreach Officer.
Brendan spoke to students about how businesses have to become more sustainable nowadays and gave students all a pen made from wheat!
Along with that they shared discussions about entrepreneurial ideas they currently have and how to move forward with them.
The talk also allowed students to learn about different courses the Kent Business School offers and opportunities were given for students to ask questions about common frequently asked questions such as entry grades onto courses, money issues, social anxiety and travel concerns.
The students really enjoyed the talk and learnt about many of the benefits of going to university and continuing on with further education.